Fine Chemicals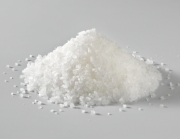 Feature
Bulk substance for hypnotics and sedatives (Japan Pharmacopoeia)
Intermediate for Pharmaceuticals and Agrochemicals
Additive for fuctional polymers
We offer fine chemicals, such as pharmaceutical intermediates and various products for the IT industry, while utilizing our flagship synthetic technology of organic sulfur compound.
We also run various production facilities with a broad range of applications in order to flexibly deal with various sizes of production, from pilot to large-scale, and have stepped up our quality-controlled production to meet user needs.
Pharmaceiuticals-related Products
Product name

Major Application

CAS No.

BVU

Bromovalerylurea

Bulk substance for hypnotics and sedatives (Japan Pharmacopoeia)

496-67-3

PCTP 

4-Chlorothiophenol

Intermediate for pharmaceuticals and agricultural chemicals

106-54-7
Various Additives
Product name

Major Application

CAS No.

DPDS
Diphenyl disulfide
Additive for fuctional polymers

882-33-7
Technology
We offer products utilizing attributes unique to sulfur and halogen.
Advanced technologies as well as our flexible, short-lead-time production system and cGMP (Current Good Manufacturing Practice)-complaint quality control system enable rapid response to customer needs.
We are also experienced at filing DMF (drug master files) with the U.S. Food and Drug Administration.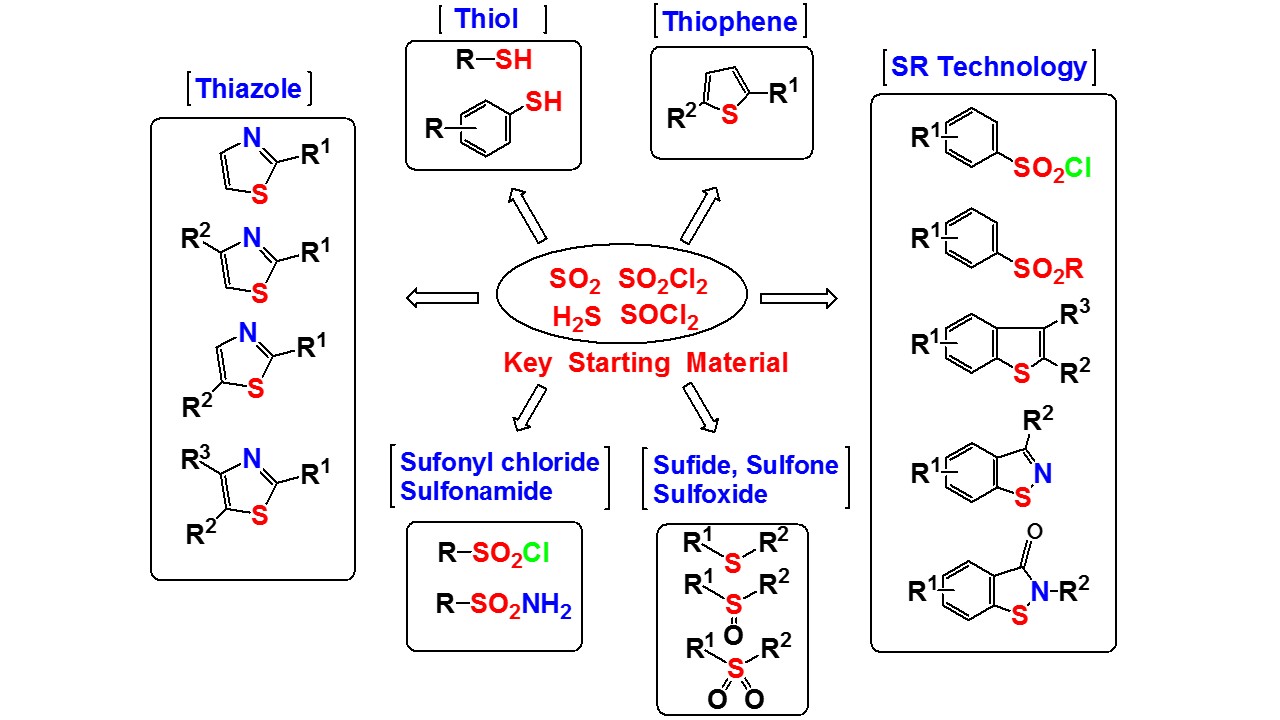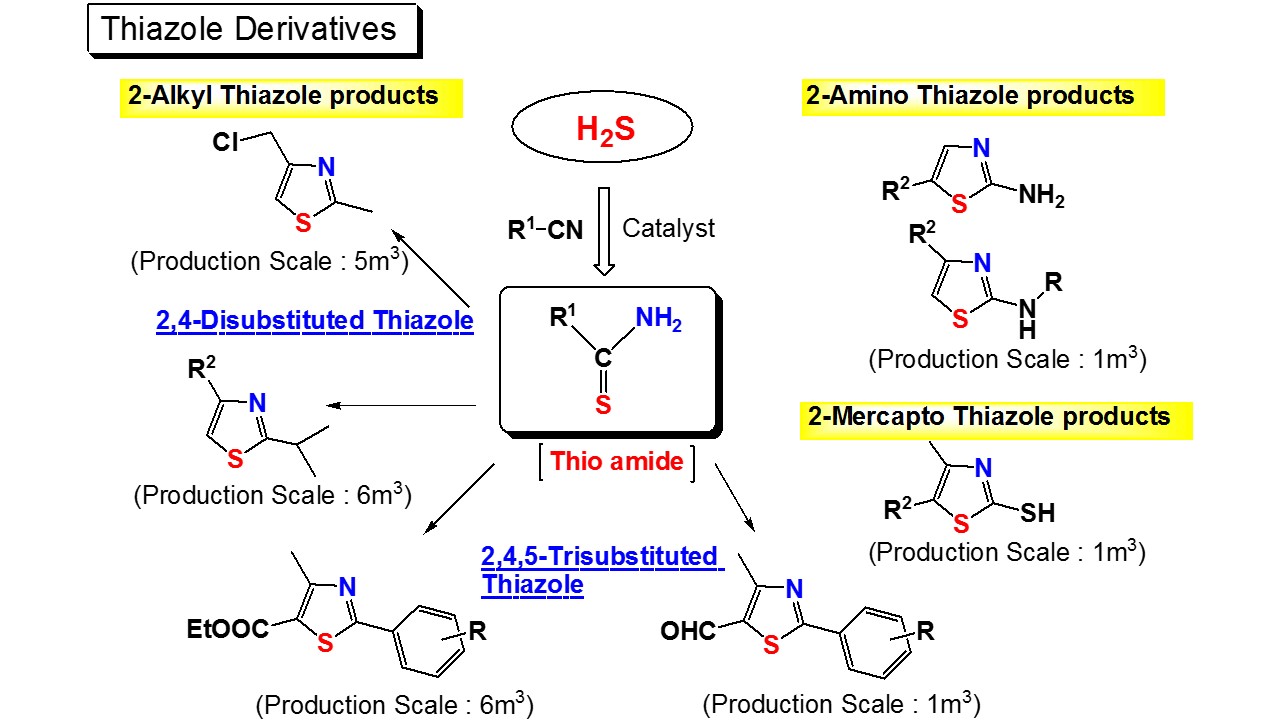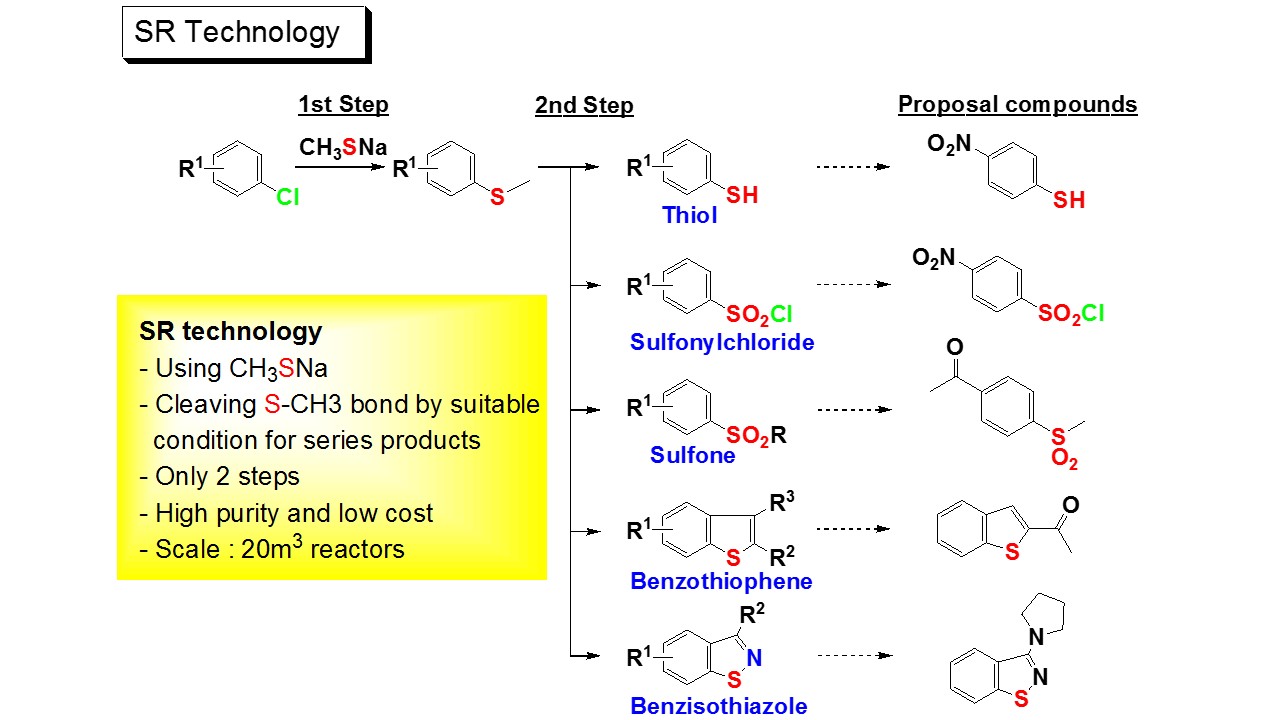 Featuring exceptional reactivity and broad apprication, our revolutionary SR technology enables production of an impressive array of new compounds.
It is called "SR" because the key compounds synthesized all have a sulfur (S) molecule and an alkyl ratical (R) in their structure.
Multipurpose Facilities
Our versatile multipurpose equipment and facilities enable everything from laboratory-scale and pilot-scale production to full-scale mass production.
Plant

Reactor

Material

Reactor

Size

Vessel

GMP

Others

Pilot

GL

50L - 500L

7

○

Centrifugal separator

and Pressure filter

Conical dryer

Clean room (Class 100,000)

GL

1㎥ - 2㎥

4

○

Hastelloy

500L

1

○

7K

GL

500L - 2㎥

5

Centrifugal separator

and Pressure filter

Conical dryer

SUS

3㎥

2

MP

GL

3㎥ - 6㎥

6

○

Centrifugal separator

and Pressure filter

Conical dryer

and Filter dryer

SUS

3㎥

2

○

MS-1

GL

2㎥ - 6㎥

6

○

Centrifugal separator

and Pressure filter

Conical dryer

SUS

3.5㎥

1

○

MS-2

GL

2㎥ - 6㎥

6

○

Centrifugal separator

Conical dryer

and Filter dryer

Clean room (Class 100,000)

MX

GL

18㎥ - 20㎥

4

○

Centrifugal separator

Conical dryer

Clean room (Class 10,000)

SUS
11㎥ - 20㎥
2
○