With Society
Social Contribution Activities
All employees in every business office are engaged in information disclosure activities and communications with local communities with a view to form and develop good relations with them.
Participation in Public Events
We participated in the "Chemical Day Children's Chemistry Experiment Show" sponsored by the Japan Chemical Industry Association, which is an annual event. We also participated in "Fun Chemistry Class (Lecture on environmental issues such as sorting and recycling of garbage through the production of food samples)" in Harima Town, Hyogo Prefecture, and sponsored the "Himeji Environmental Festival" organized by Himeji City, Hyogo Prefecture.
We are hoping that these events will inspire children to develop an interest in chemistry and take the time to think about environmental issues.
Community Outreach
In line with the principles of information disclosure and good communications with local communities, we invited residents of our host communities to join fire and disaster prevention drills and other events to outline our initiatives and to hear their opinions and proposals.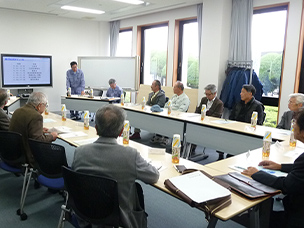 Providing Opportunities for Internship Programs
We accept junior and senior high school students for internships and Hyogo Prefecture's educational program "Try-Yaru-Week" to give them an opportunity to think about their own majors, career perspectives, and ways of life.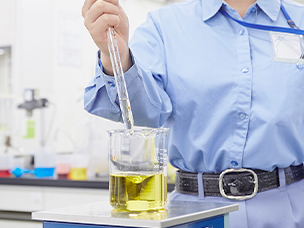 Blood Donation
Every year, we hold a blood drive at each of our offices and Works in cooperation with the Red Cross, which is attended by many employees. We will continue the activity from now on.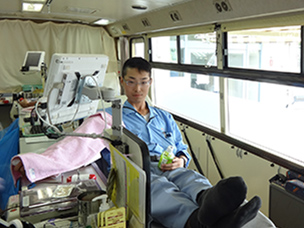 Community Beautification and Cleanup
We actively take part in local campaigns for community beautification through periodical cleanup of roads near our Works and roadside ditches near our works.